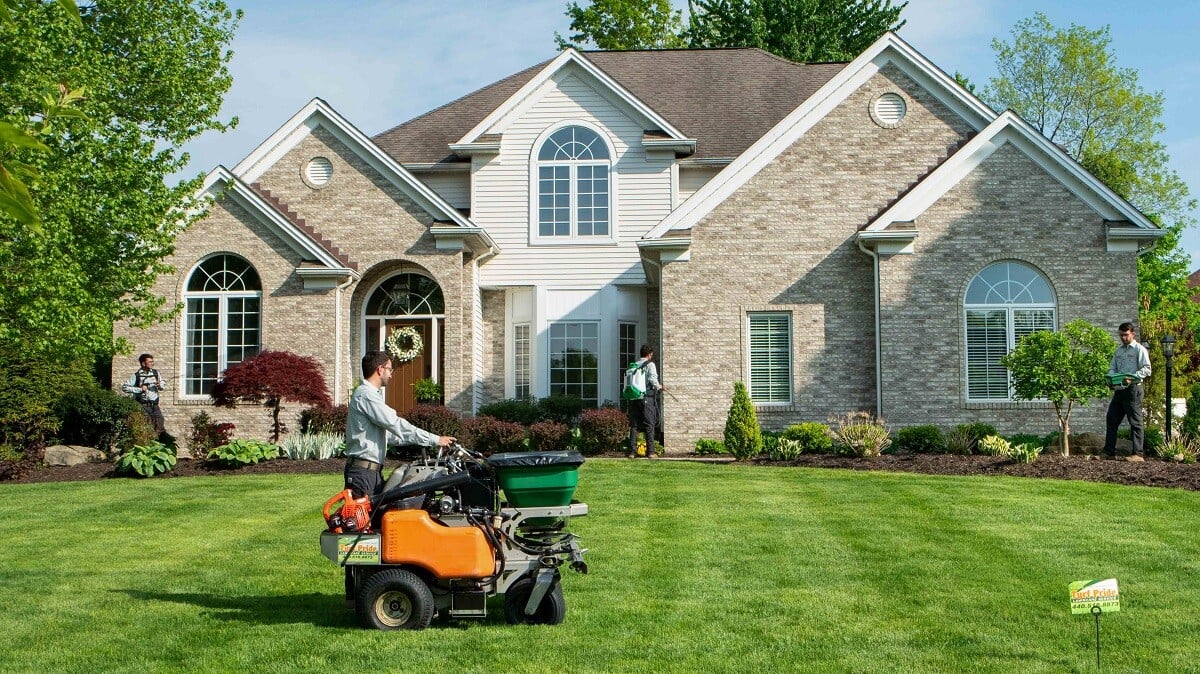 Premium Lawn Care Service In The Greater Willoughby Area
Turf Pride Lawn Care has been servicing lawns in Willoughby Ohio and surrounding areas since 2002. As a local family-owned company, we take great pride in knowing what our customers' lawns need to thrive and look their best!
Residential & Commercial Lawn Care programs– Our fertilization and weed control programs improve the overall health, color, and density of the lawn.
Perimeter Pest Control– These services are really gaining popularity, mostly because no one like creepy crawly insects in their home!
Core Aeration– The process of pulling out thousands of plugs throughout the lawn to de-compact soil, reduce thatch & improve air, water, and nutrient flow to the roots.
Overseeding- Help fill in a thin lawn or simply improve grass varieties throughout the lawn.
Flea & Tick– Protect your family & pets with our flea & tick program.
In 1835, the village was permanently named "Willoughby" in honor of Dr. Westel Willoughby, Jr., a public health official that the founders of a short-lived Medical College, which was based in the city, hoped to attract to the area. Many historical buildings from this period survive to this date, affording the downtown Willoughby area some outstanding specimens of 19th century architecture.