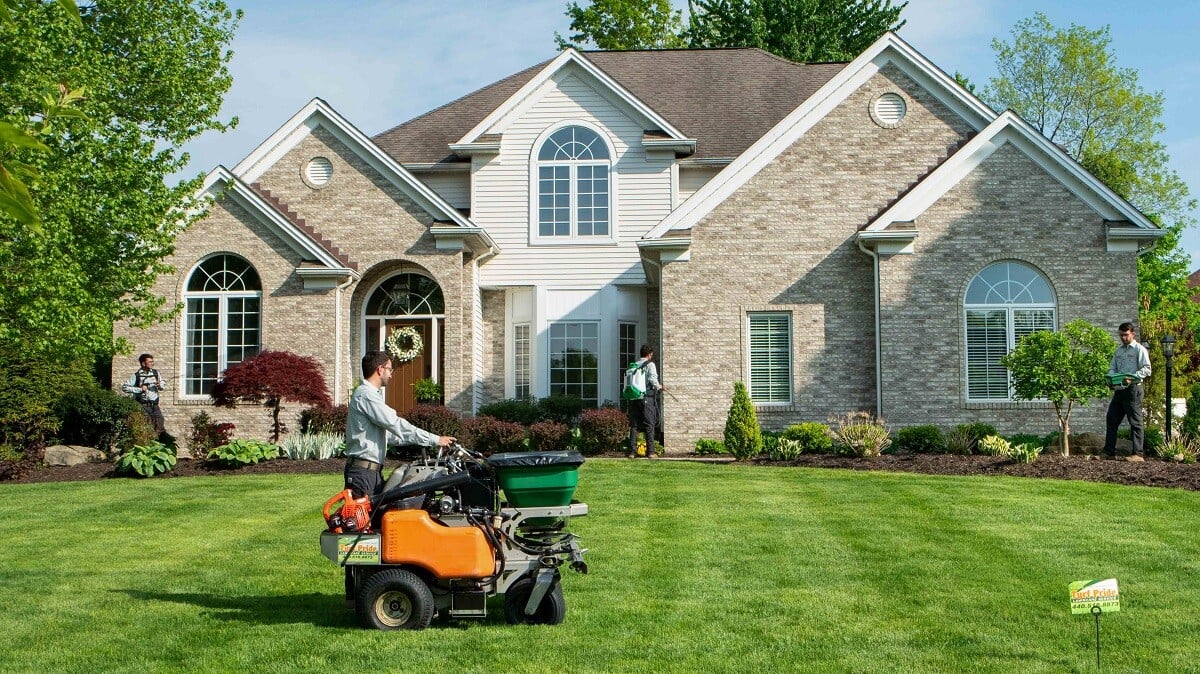 Premium Lawn Care Service In The Greater Perry Area
Turf Pride Lawn Care has been servicing lawns in Perry Ohio and surrounding areas since 2002. As a local family-owned company, we take great pride in knowing what our customers' lawns need to thrive and look their best!
Residential & Commercial Lawn Care programs– Our fertilization and weed control programs improve the overall health, color, and density of the lawn.
Perimeter Pest Control– These services are really gaining popularity, mostly because no one like creepy crawly insects in their home!
Core Aeration– The process of pulling out thousands of plugs throughout the lawn to de-compact soil, reduce thatch & improve air, water, and nutrient flow to the roots.
Overseeding- Help fill in a thin lawn or simply improve grass varieties throughout the lawn.
Flea & Tick– Protect your family & pets with our flea & tick program.
Perry is a village in Lake County, Ohio, United States. The population was 1,663 at the 2010 census. It is named in honor of Commodore Oliver Hazard Perry to commemorate his victory over the British fleet at the Battle of Lake Erie in September 1813. The battle was a turning point in the western theater during the War of 1812. Perry is known for its public schools, whose recent construction was influenced by the nearby Perry Nuclear Generating Station.