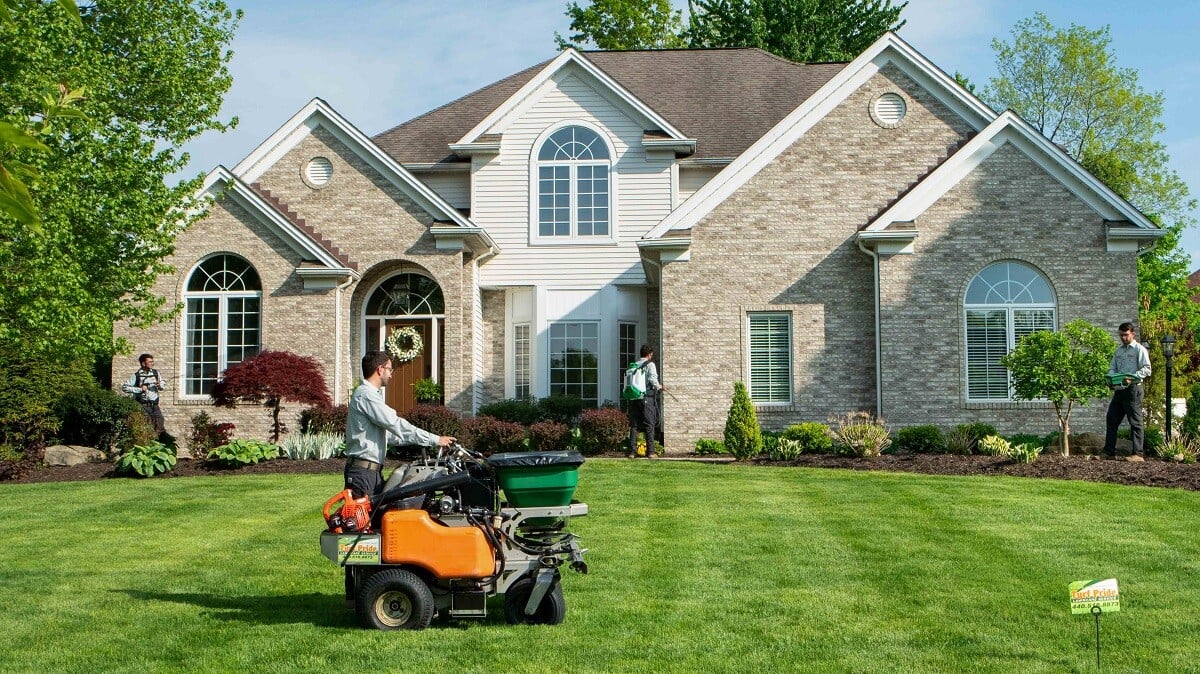 Premium Lawn Care Service In The Greater Mentor Area
Turf Pride Lawn Care has been servicing lawns in Mentor Ohio and surrounding areas since 2002. As a local family-owned company, we take great pride in knowing what our customers' lawns need to thrive and look their best!
Residential & Commercial Lawn Care programs– Our fertilization and weed control programs improve the overall health, color, and density of the lawn.
Perimeter Pest Control– These services are really gaining popularity, mostly because no one like creepy crawly insects in their home!
Core Aeration– The process of pulling out thousands of plugs throughout the lawn to de-compact soil, reduce thatch & improve air, water, and nutrient flow to the roots.
Overseeding- Help fill in a thin lawn or simply improve grass varieties throughout the lawn.
Flea & Tick– Protect your family & pets with our flea & tick program.
Mentor is a city in Lake County, Ohio, United States. Mentor was first settled in 1797. The population was 47,159 at the 2010 census. In July 2010, CNNMoney.com ranked Mentor 37th in a list of the Top 100 Best Places to Live in America.
In 1876 James A. Garfield purchased a home in Mentor, from which he conducted the first successful front porch campaign for the presidency. Garfield coined the term "Mentorite" when referring to a native of Mentor. That house is now maintained as the James A. Garfield National Historic Site. The city is home to Headlands Beach State Park, the longest public swimming beach in Ohio. The city is a major center of retail stores, ranking sixth-largest in Ohio as of 2012, and restaurants, ranking seventh-largest in the state as of 2012. Mentor Avenue (US 20) is the major retail center, which includes the Great Lakes Mall, with additional shopping and strip malls found along most major roads. Convenient Food Mart is based in Mentor. Major products include medical related, polymers, plastics, electric boards and other peripherals that generally serve the computer and automation industries. Two major railroads pass through the city, CSX Transportation and Norfolk Southern.