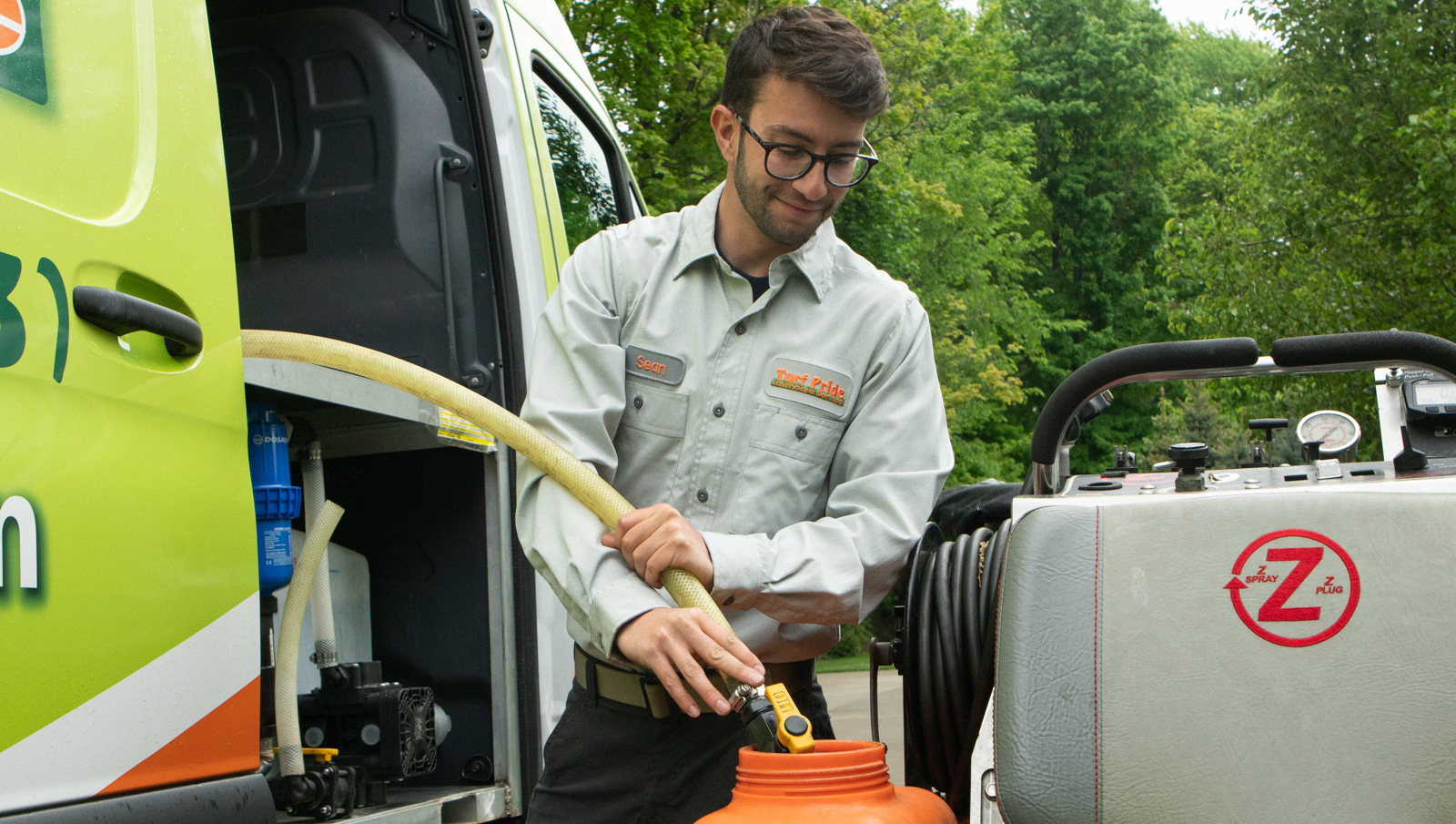 We Are Hiring: 4 Reasons to Consider a Career in Lawn Care
Are you thinking about a potential career in lawn care?

Especially if you're coming from a completely different industry, you might be wondering what a job like this entails and whether it could be a good fit for you.

Lawn care careers can be incredibly rewarding for many reasons. And this is particularly true when you find the right lawn care company to work for.

Let's talk about the reasons you may want to consider a career in lawn care, so you can get a better idea of what is involved.


Is Lawn Care a Good Job? 4 Reasons Why It Is
Whether you've been a lawn care technician in the past or have never tried your hand at this task, you might see lawn care jobs hiring and wonder if it could be the right type of position for you.

These are the many positive attributes of working in the lawn care field.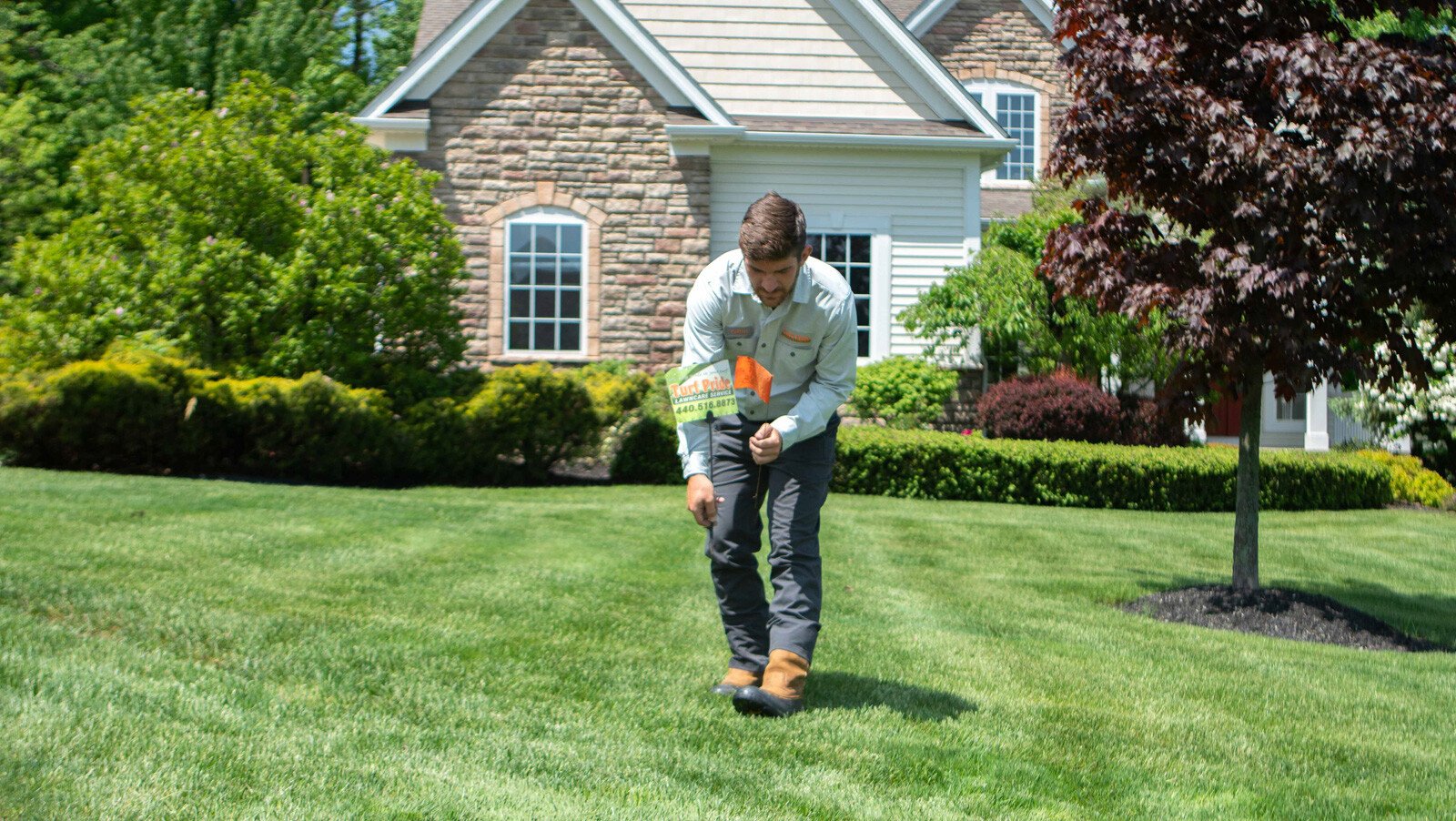 1. You Can Enjoy The Outdoors
One of the key reasons people are attracted to lawn care careers is the ability to get outside.

There aren't many careers that enable you to enjoy the outdoors, which makes lawn care unique.

If you don't want to be confined to an office or enjoy outdoor activities like hiking, biking, fishing, or gardening, this could be a great career match for you.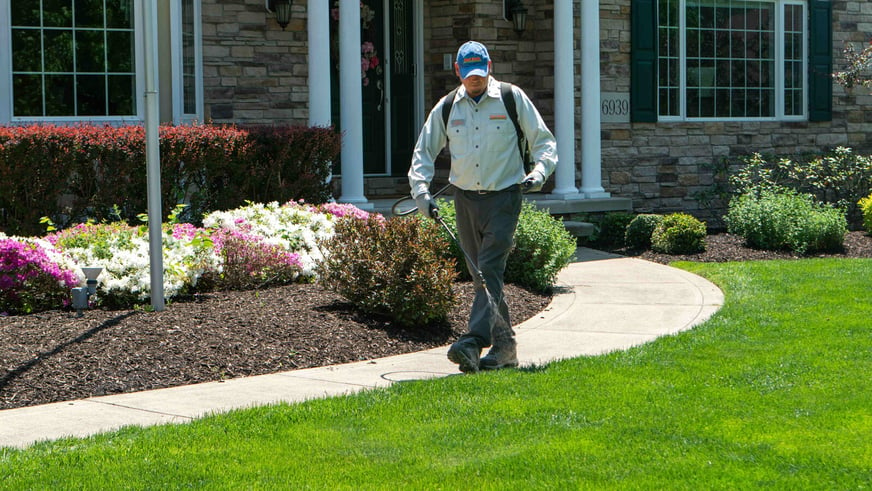 2. Lawn Care Work is Rewarding
Not many jobs start with something that looks one way, and because of your work, ends with a better health and appearance. You can actually see the difference you're making as a lawn care technician because you can watch your customers' lawns improve.

As you hear your customers talk about their lawns being the best in the neighborhood, you can beam with pride in knowing you did that work to make your clients happy and improve a community's appearance.

If you opt to try one of the lawn care jobs hiring, it will also give you a chance to build relationships with your customers, which also creates a good feeling.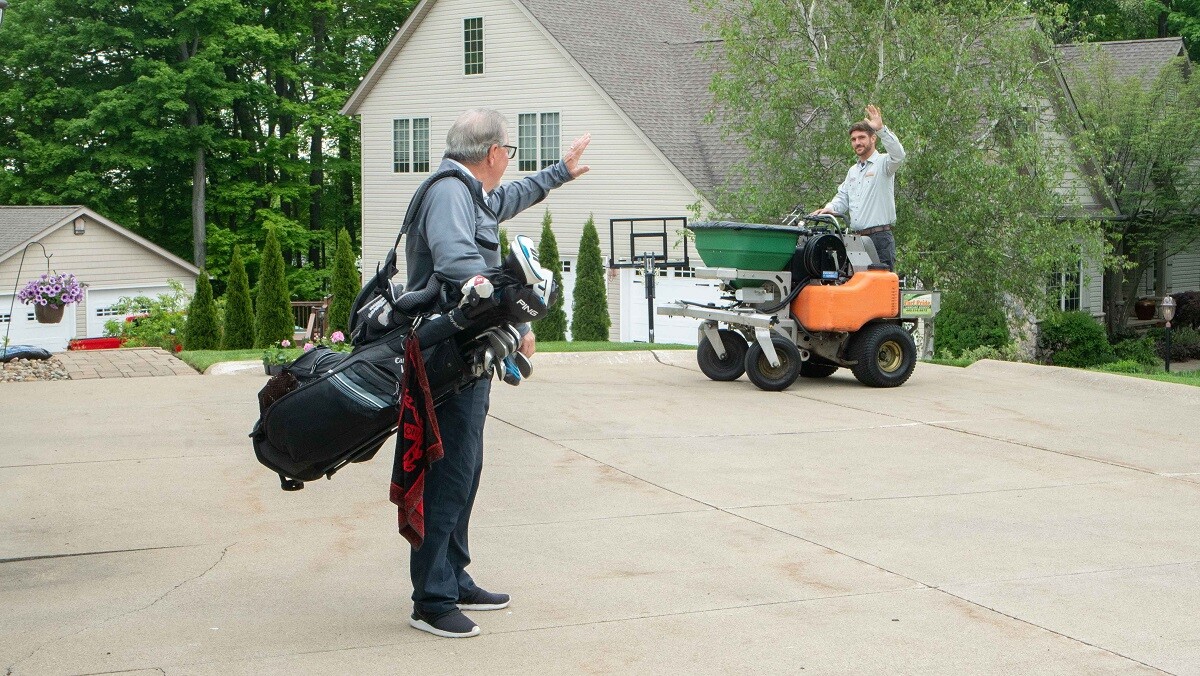 3. Lawn Care Careers Provide Growth Opportunities
Some lawn care companies like Turf Pride are actively growing, so you have an opportunity to climb the career ladder.

These companies also like to reward their current employees when trying to fill leadership roles and positions to give its dedicated workers a chance to blossom.

At Turf Pride, we want to find people we can grow with and invest in. We work and live in the community and want to take pride in the work we do together.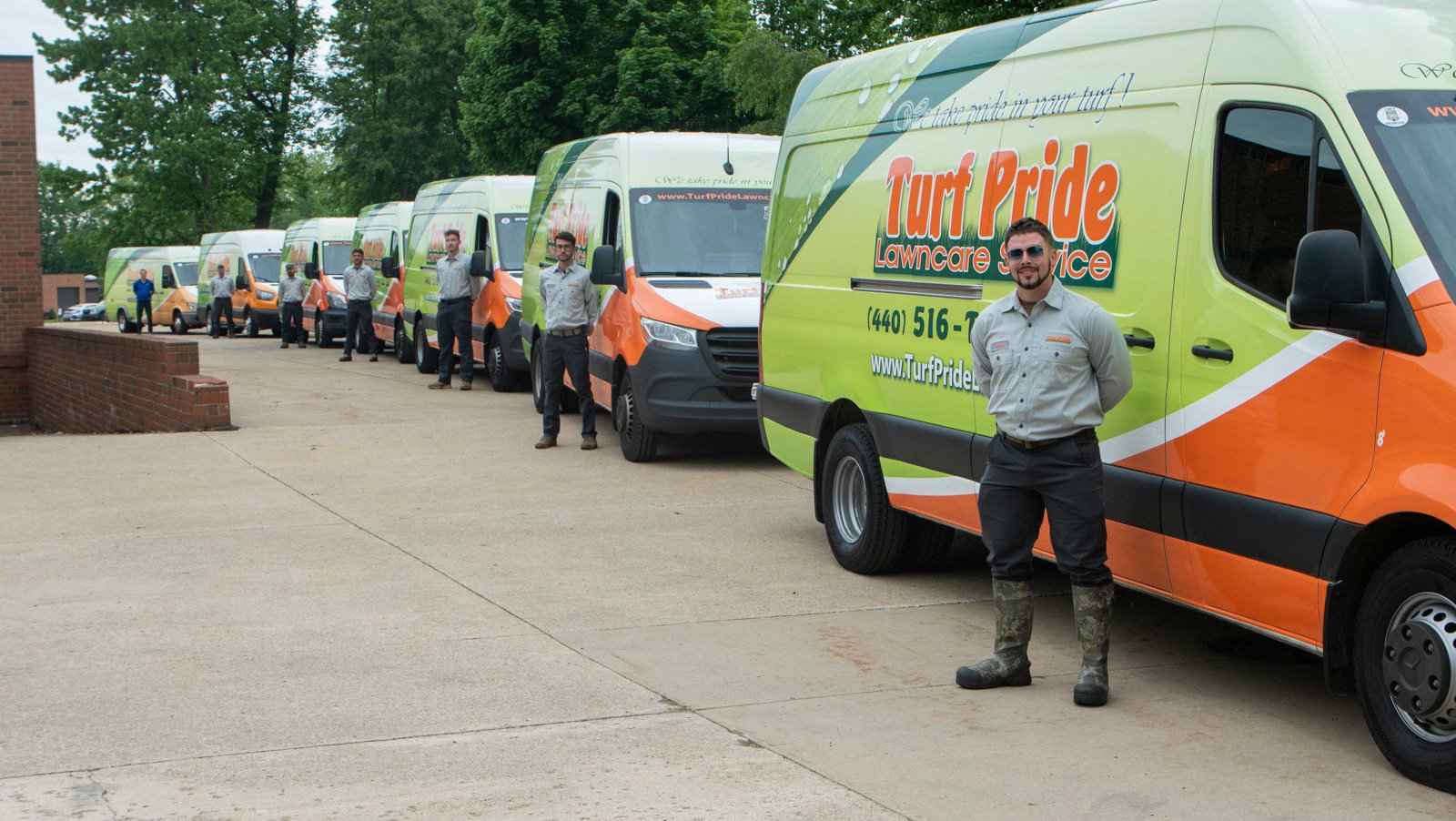 4. Lawn Care Enables You To Earn a Good Living
Many people assume lawn care jobs hiring will pay poorly.

But if you find the right lawn care company to work with, you can find out it's a viable career with a salary you can live on and offers perks and benefits as you grow.

At Turf Pride, we reward our employees when they receive compliments from customers. We even do regular drawings to give away gas cards when our customer service and loyalty scores are high. We also have employee outings throughout the year to get together.

In addition to this, we also offer various amounts of paid sick days and holidays, vacation time, medical benefits for full-time employees, a 32-hour guaranteed work week during the growing season, professional uniforms and cleaning, an employer-matched IRA program, and a company production bonus.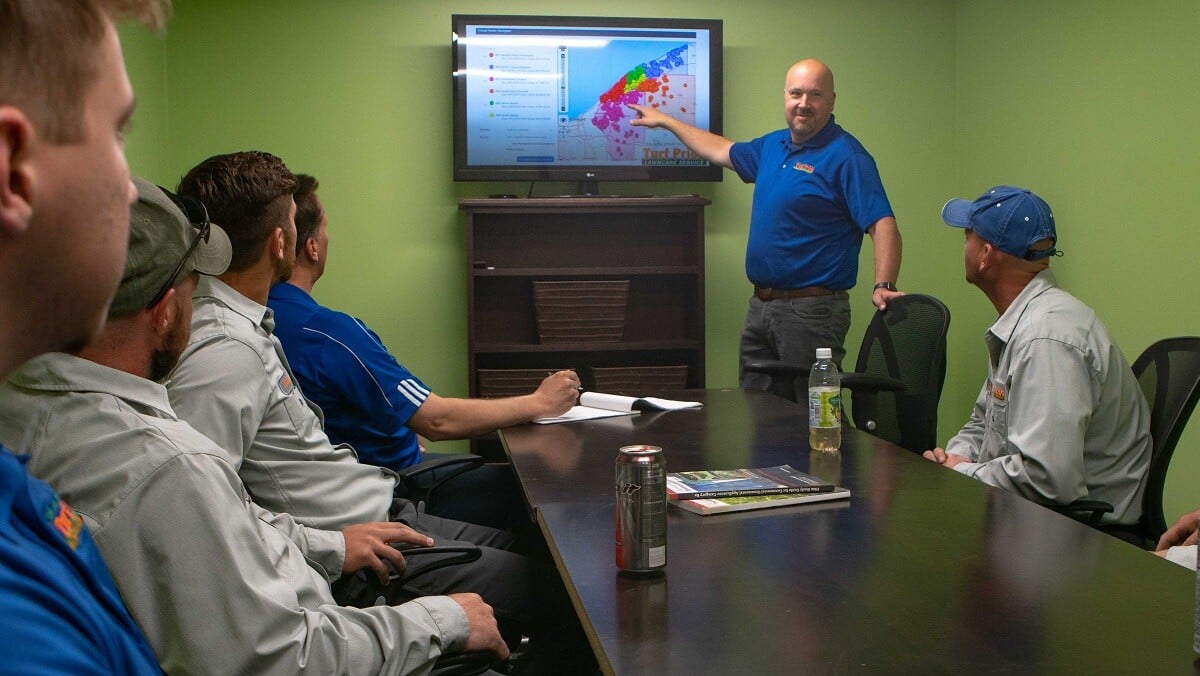 Find Your Lawn Care Career in Northeast Ohio
If these perks sound good to you, then a lawn care career in Northeast Ohio might be a great fit.

We recognize choosing a career is a big decision, and commend you for doing the proper research. We want to help you make the best decision possible for you, so hopefully these tips give you some insight.

As you're exploring lawn care jobs hiring, we encourage you to check out Turf Pride's offerings. We're always looking for people who want to join our family – whether they have lawn care experience or not – to become a part of our team and community environment.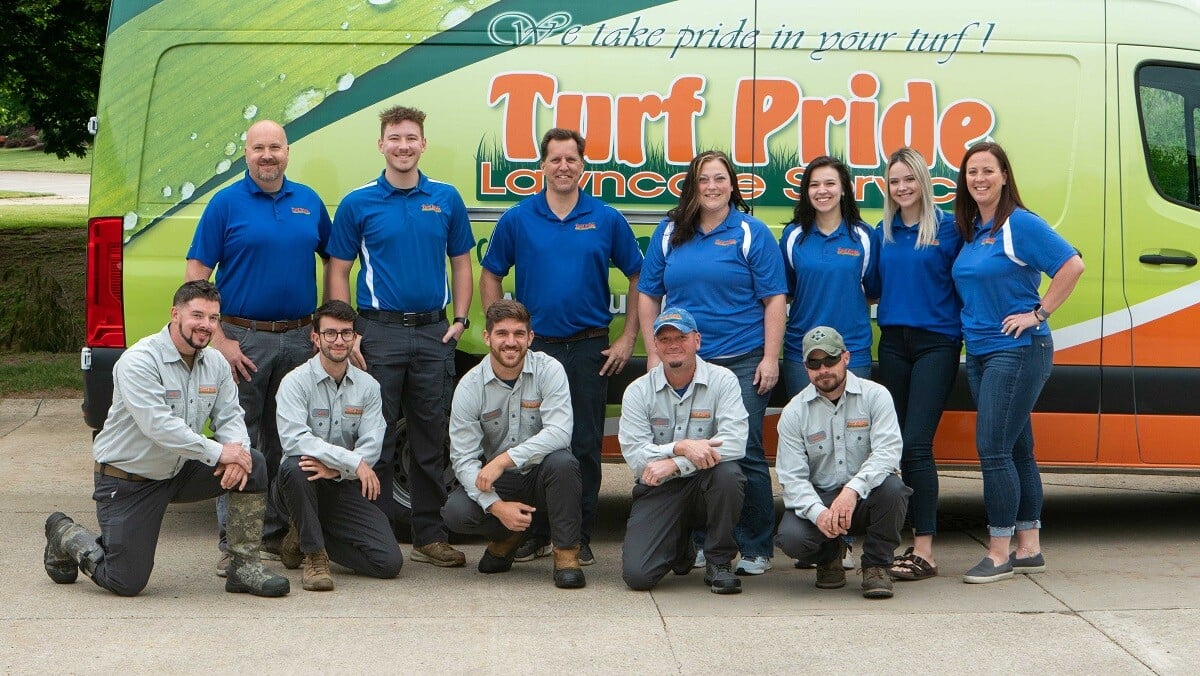 Want to join a team that offers opportunities for growth and rewards good work? Turf Pride would love to meet you. Learn more about our job openings.