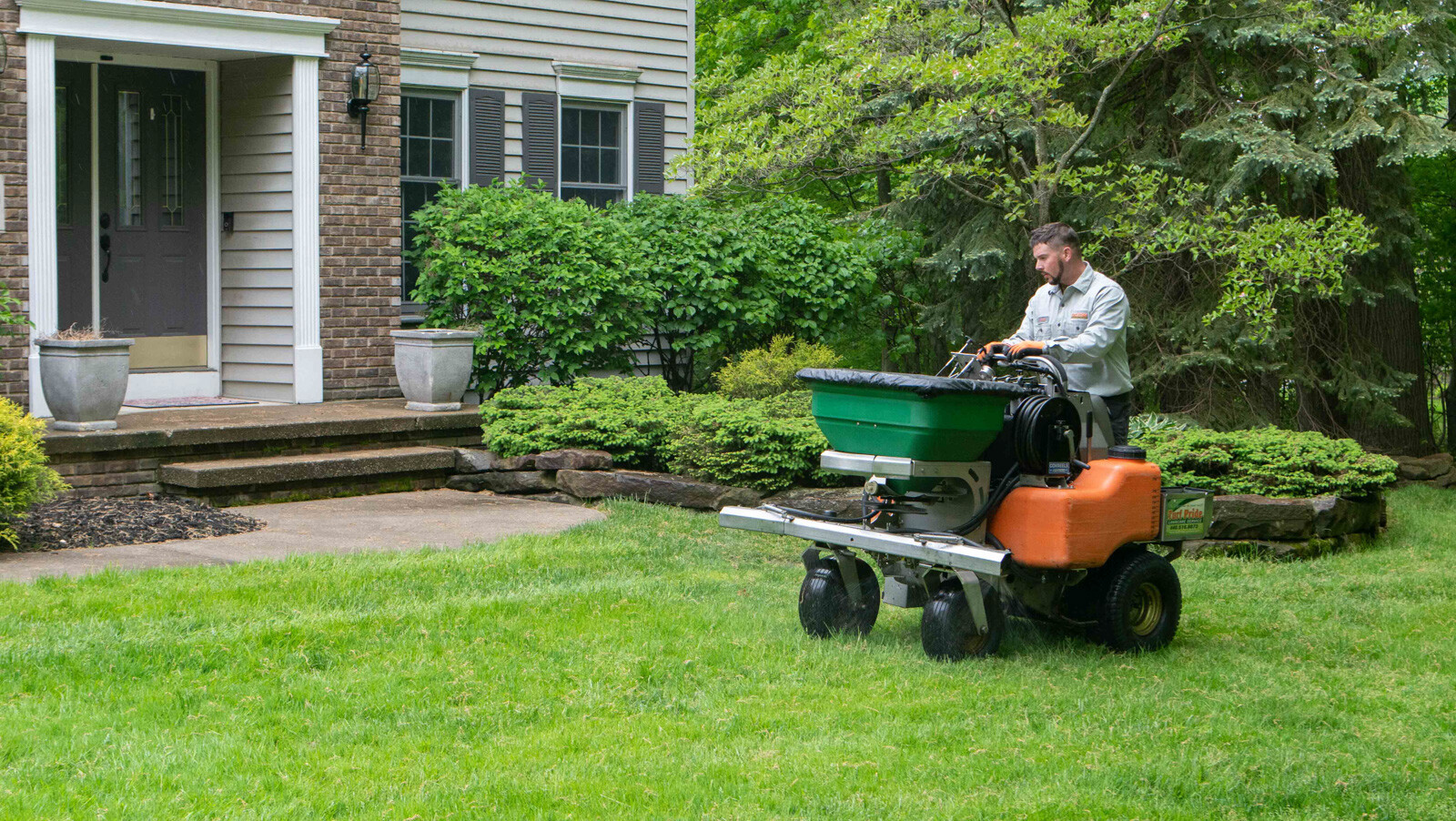 Was Your Lawn Care Provider Recently Acquired? 3 Things You Should Know.
When your lawn care provider comes to take care of your lawn, you might not initially notice all the details – what the logo on his truck or uniform says, what he or she does on your property, or the level of communication the technician shares.

You may not even be home when your lawn care service shows up to do the work.

So it's natural that you might not see when a business you've used for years has become a lawn care company sold or a lawn care provider acquired. Buying and selling companies in the lawn and landscape industry has been an ongoing trend even here in Northeast Ohio. Private equity firms of various sizes continue to invest in the industry.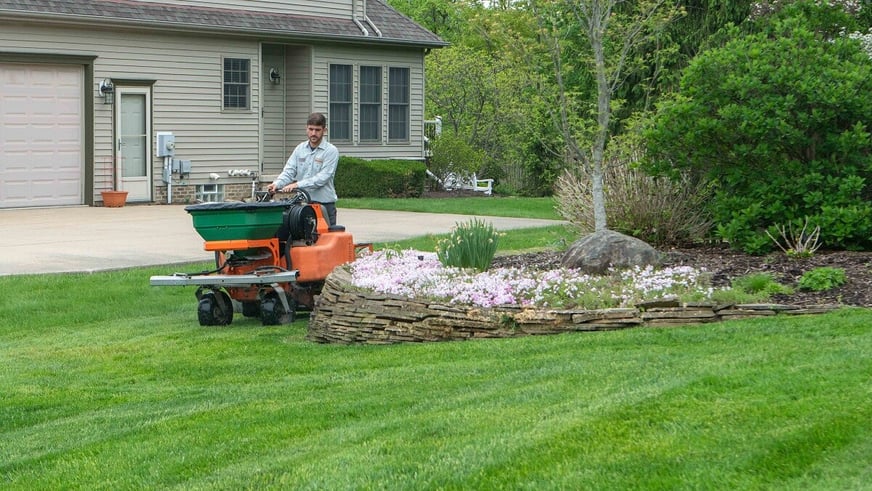 How does that impact you, the customer? Let's learn more.
Was Your Lawn Care Company Sold? How Can You Tell?
When you want to get out and enjoy the sunshine in Northeast Ohio, the first thing you do is run outside with your dog and throw the ball across the lawn or take a stroll along your sidewalk and breathe the fresh air.


And when you look at your grass, the last thing you want to see is a bunch of weeds or brown patches and bare spots. But you don't have the time to take care of it, so you want to bring in a new lawn service to do the job for you.

As you're working with a lawn care provider, how can you tell if that business is still the same once that lawn care provider was acquired.

These signs might tell you whether the company you hired is no longer providing that same quality service after it's been sold.
1. Service May Become Different
When a lawn care company is acquired by a larger, national business or private equity firm, it may have to adapt its service offerings to fit the national business' offerings.

This might mean cheaper rates, but it might also mean fewer services. Businesses like this tend to become transaction- or quantity-based. The technicians that work for these organizations are motivated by going through as many home lawns as quickly as possible.

This may cause a decline in service, as well as limit answering your questions. You want a new lawn service in Northeast Ohio that is available to answer your inquiries and quickly respond to any concerns. When you hire a lawn care professional, you want them to invest time in your lawn and building a relationship with you and not just checking your home off of the list.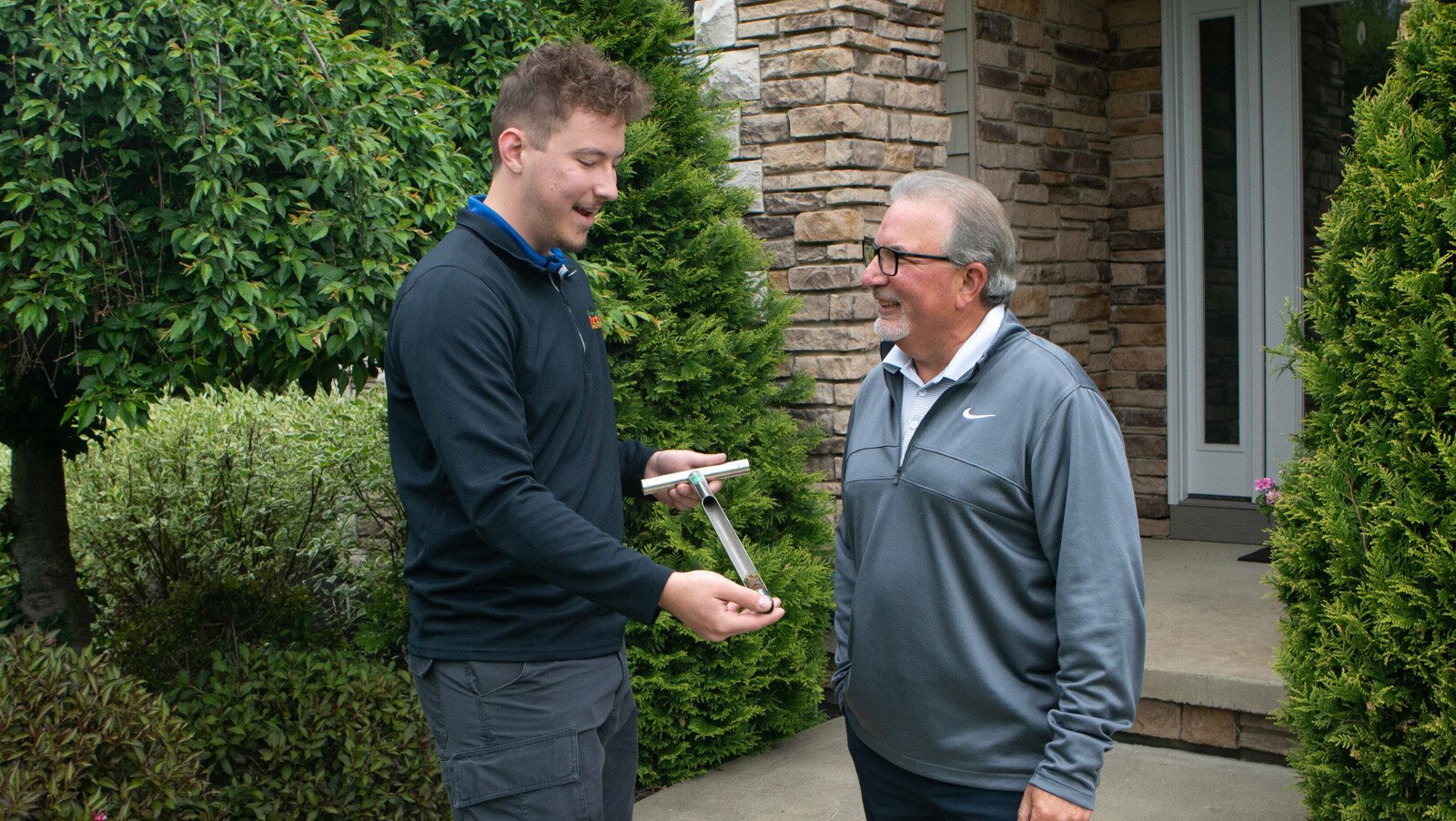 2. Communication May Change
You may have good communication with your current lawn care professional. He or she answers your questions and talks about what he's doing for your lawn and what you can do to help.

You might notice if your lawn care company was sold that your technician becomes less communicative and responsive because he is now part of a larger conglomerate that doesn't focus as much on communication. He or she might show up, quickly do the work, and leave you without any explanation besides an invoice.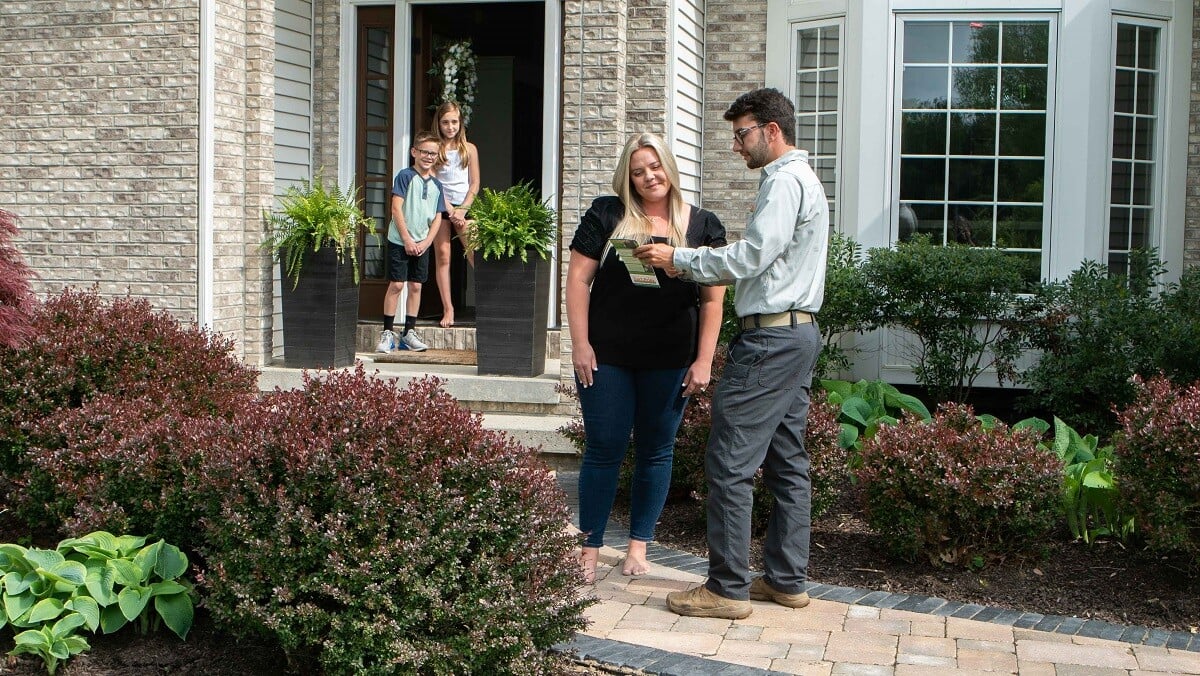 This could be a sign that things have become different at the company he or she works for – even if the name of that business hasn't been changed.
3. They Lack Local Involvement
Every lawn service company in Northeast Ohio will perform fertilization and weed control services on your lawn.

But the bigger question is: Will my company be a part of the local community?

Giving back to the community can be a trait your lawn care company has that gives them extra incentive to do a high-quality job for you because their name and reputation is tied to the local neighborhood. Plus, they are helping better local parks and community areas that ensure you have more greenery nearby or places to take the children or dog to play.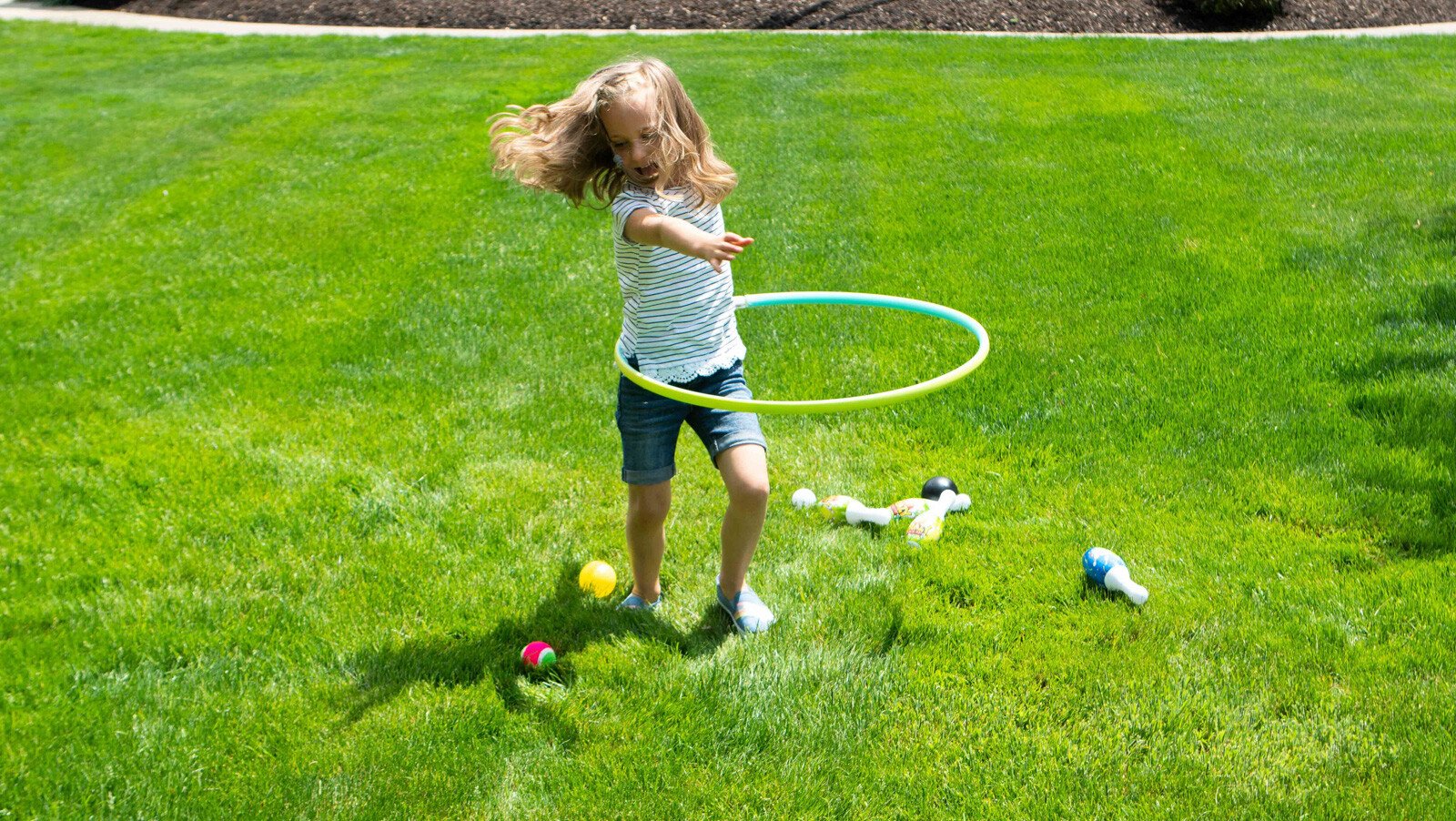 Companies that have been acquired by bigger entities typically no longer partake in these types of community improvement projects or activities.
Need to Switch Lawn Care Providers? We can Help!
No one wants to agree to services they grow to rely on that suddenly change when a lawn care provider was acquired by a larger, national conglomerate or private equity firm.

As you notice some changes in your service as a result of a merger or acquisition, you may want to choose a new lawn service. As you consider your options, we hope you'll consider Turf Pride.

We are a big part of the local community here in Northeast Ohio. For instance, we revitalized the Helen Simpson Park in Shaker Square this past year. We also share detailed reports with our customers and email them as soon as we're finished on their property to let them know what's going on and what we saw on their lawn, offering recommendations and suggestions for improvement. We take pride in our work and treat your home like it's our own; it's what we'd hope any service provider we hire would do for us.

The end result is a better partnership for your home and better looking lawn.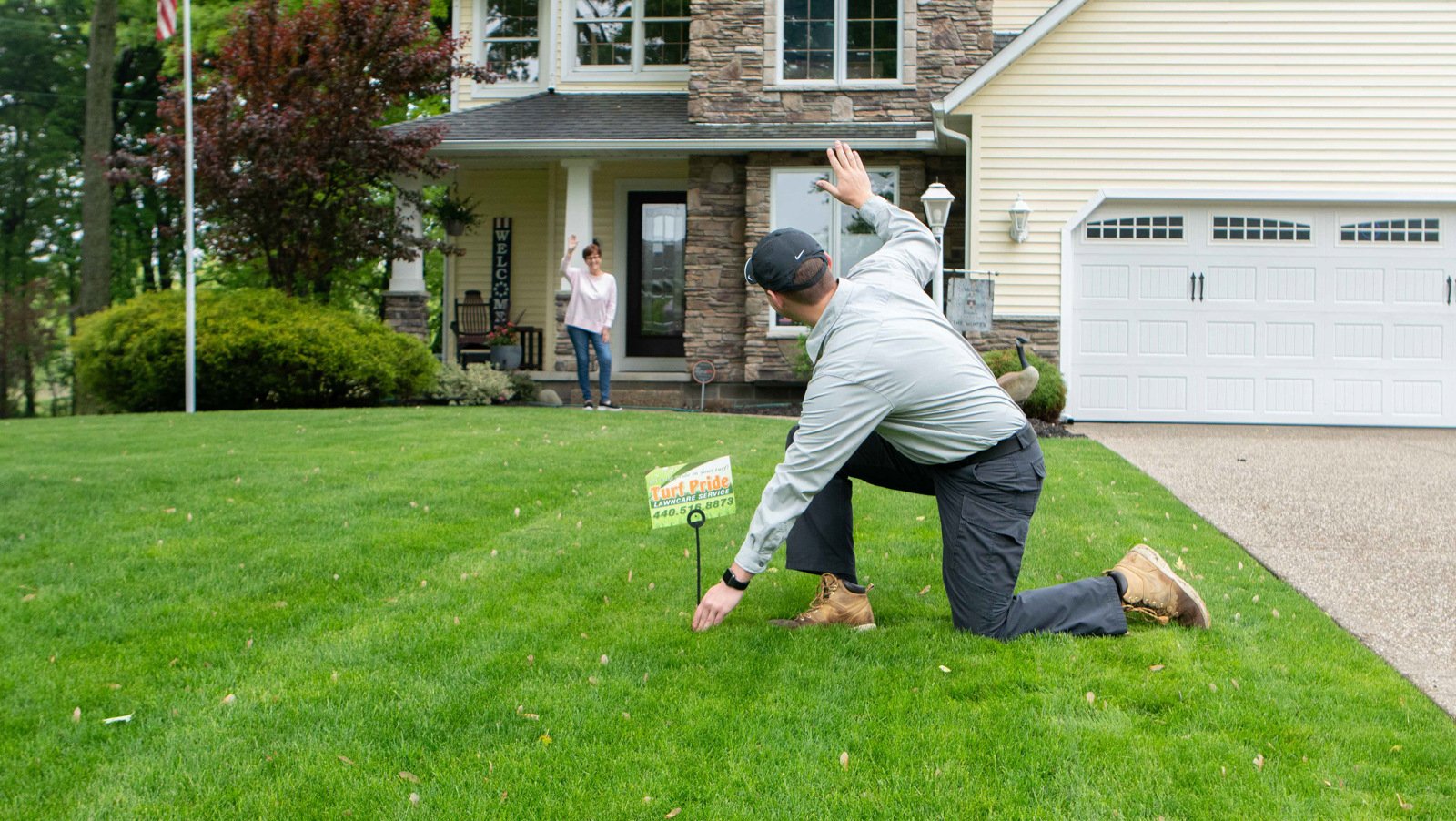 Want to improve your lawn's health and create a thicker, greener lawn? Turf Pride can help. Get started today with a free quote. Together, we'll customize a plan that gives you the most attractive lawn on the block.