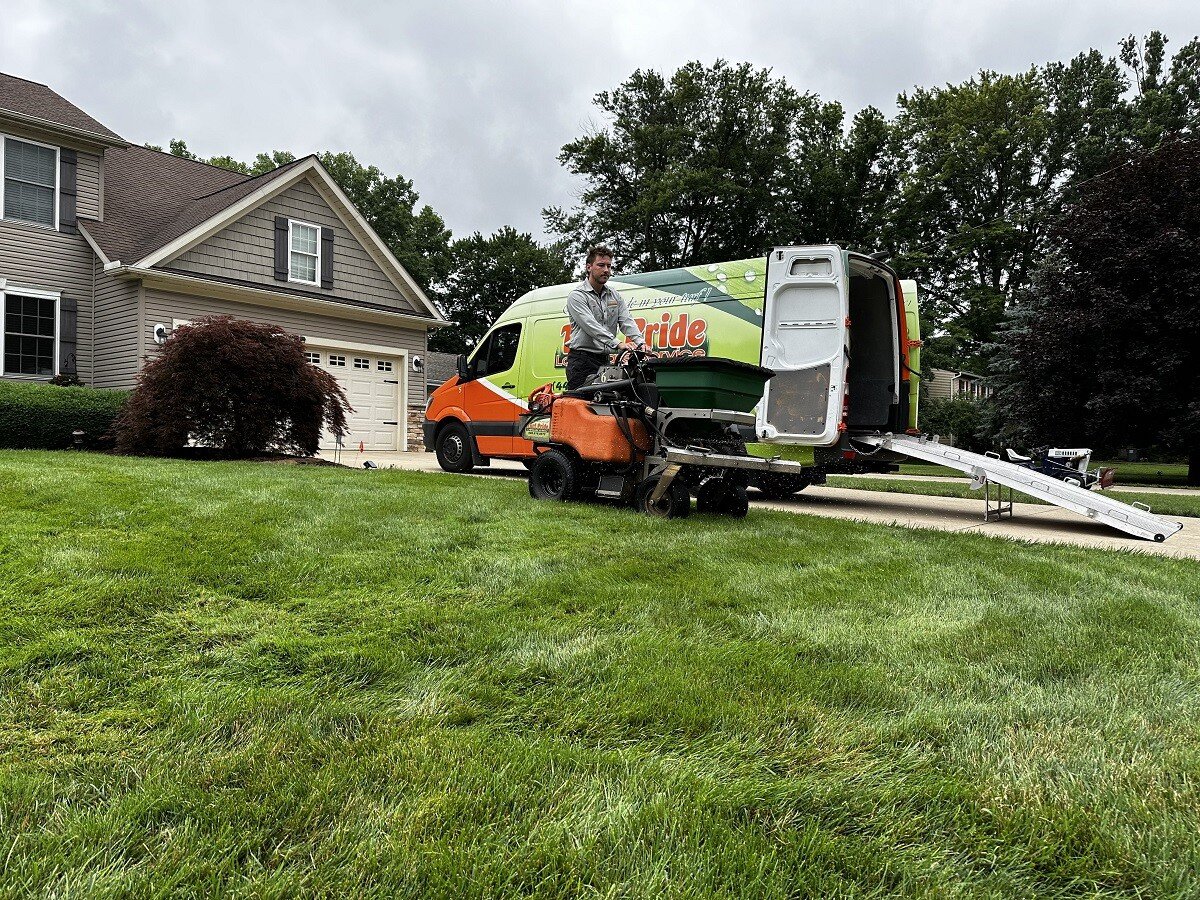 DIY Seeding Vs. Hiring a Professional in Northeast OH
Your lawn is a key part of your Northeast Ohio property's overall appearance.

It welcomes you outdoors. It greets you when you come home. A thick, green, healthy lawn says so much without saying much at all.

But when your lawn has bare patches or inconsistent growth, you can start to feel like it's the biggest eyesore on the block.

Enter lawn seeding services. Properly seeding or overseeding your lawn can make a world of difference in how thick and healthy your grass becomes.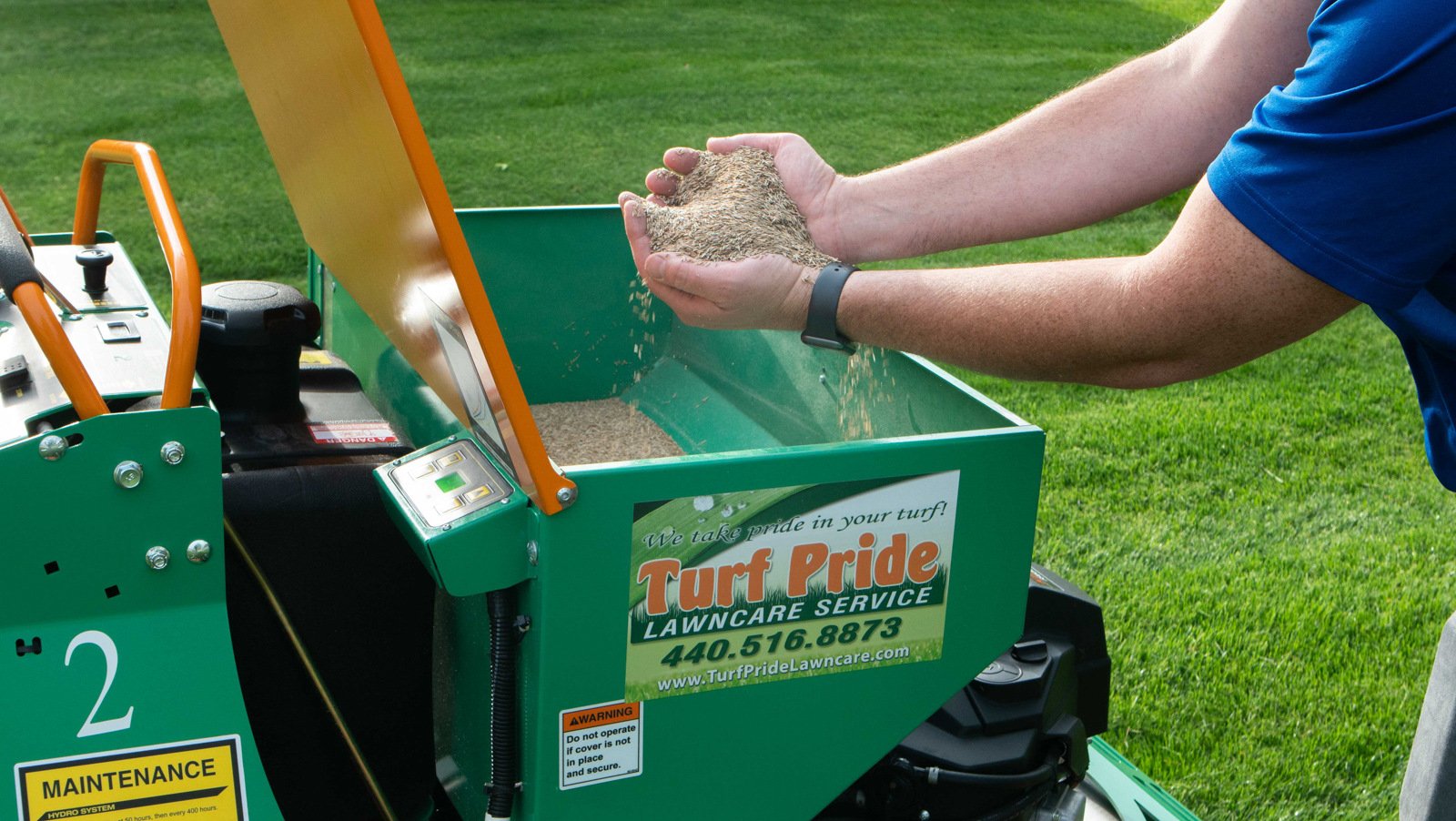 As you think about this type of job, you might wonder whether you can try to perform grass seeding yourself or if you should invest in professional lawn seeding.

Let's review the differences between DIY seeding and professional lawn seeding services so you can make a well-informed decision for your home lawn.
How To Perform DIY Lawn Seeding
With all the lawn seed available at your local home improvement store, it might make you consider doing this service yourself.

You might even think doing it yourself could save you money. But we find that this particular service is tougher to tackle without professional quality seed and a lot of experience.

Here's what makes this service challenging to do yourself.
Finding Quality Seed is Not Easy With DIY
For Northeast Ohio lawns, you want a grass seeding blend that's going to deliver the quality look and healthy growth you want.

Turf Pride suggests a blend of 80% turf-type tall fescue, 10% Kentucky bluegrass, and 10% perennial ryegrass.

The reason turf-type tall fescue should make up the majority of your lawn seed is because it's wear-resistant, as well as heat-, drought-, and shade-tolerant. This means it doesn't require unusually high amounts of maintenance compared to other grasses that will brown more quickly in summer. Turf-type tall fescue is also a deep green color that thickens up quickly. In fact, it takes only 10 to 14 days to germinate.

Kentucky bluegrass is a high-quality, fine-textured grass that grows well in full or partial sun. It's great for filling in bare spots or damaged areas, but takes a little longer to fill in – 10 to 21 days. This grass can take Northeast Ohio's colder temperatures.

The final piece – perennial ryegrass – is also fine-textured, as well as cold-, heat-, and drought-tolerant. It germinates very quickly in about 3 to 5 days. So this is the grass that you'll see first before turf-type tall fescue and Kentucky bluegrass fill in the remaining areas.

The problem with DIY grass seeding is that you may not be able to find a high-quality mix of this custom seed blend that will do the best in your yard. An inferior blend may not perform the same way or fill in bare areas as quickly, efficiently, or densely.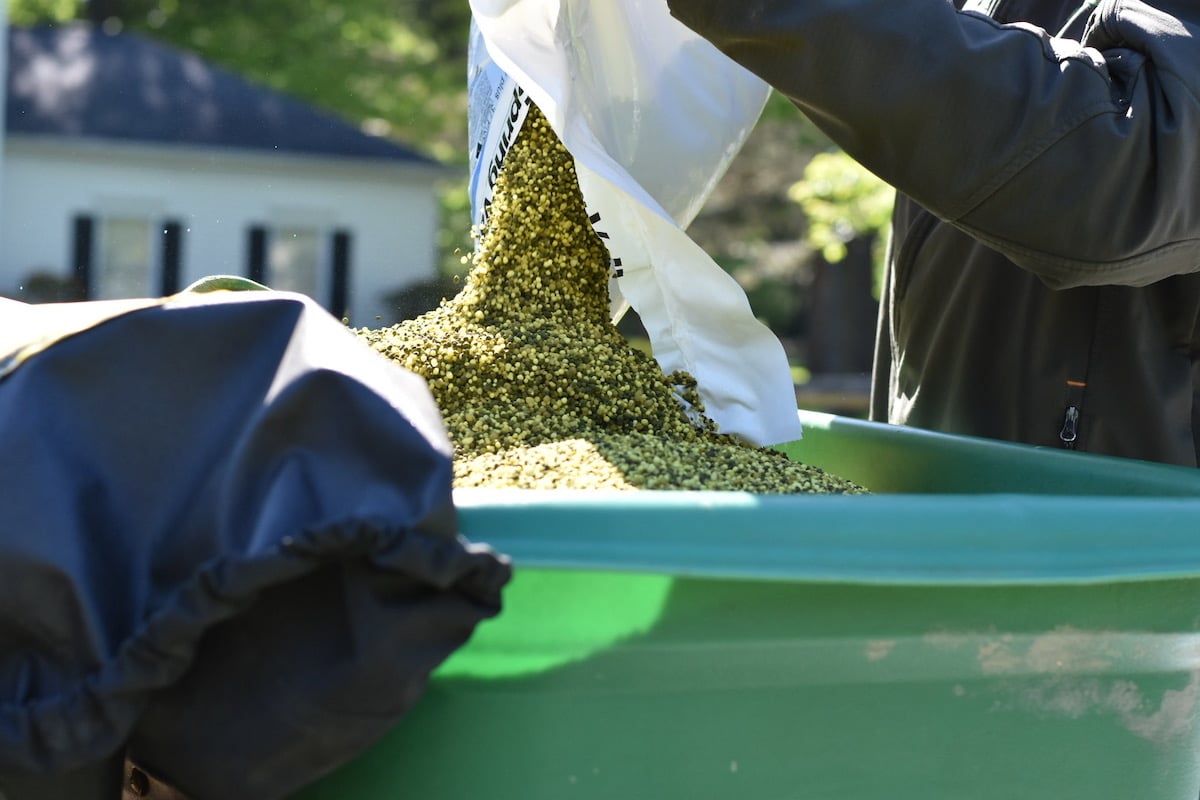 Timing & Weather Challenges Can Add Up
Lawn seeding is best performed during the fall because you get the best germination. The soil is still warm but temperatures are cooler, giving your grass roots a chance to grow before the influx of growth in spring.

You want to pay attention to weather and soil conditions when you're trying to do DIY lawn seeding so you don't waste grass seed, as well as your valuable time.
DIY Lawn Seeding Vs. Professional?
If you are wondering about the differences between DIY lawn seeding vs. professional lawn seeding, you might want to know what professional services can get you in Northeast Ohio so you can make a fair comparison.

With all the potential complications that could crop up with DIY grass seeding, professional services could start to look pretty attractive.

Here are some of the reasons a pro service could be worthwhile.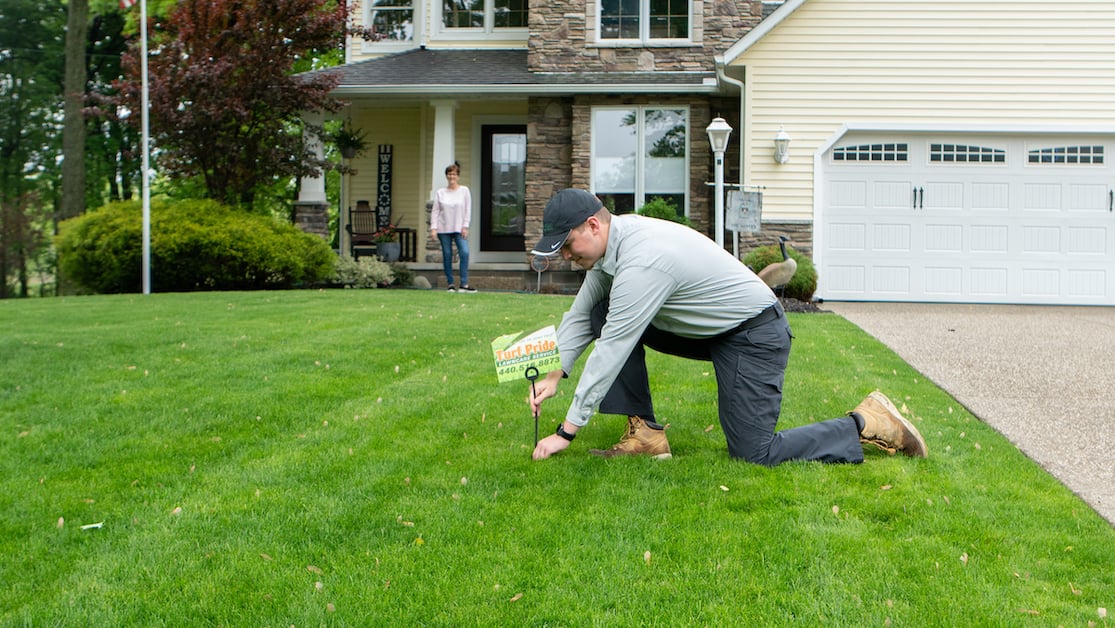 Premium Results
When you hire a professional lawn seeding service in Northeast Ohio, you aren't struggling with timing, expertise, or inferior seed quality. An experienced lawn care expert is using a high-end grass seed blend and installing it properly on your lawn.

Trained technicians know what they are doing, which means they make fewer mistakes. This means you get better, faster results.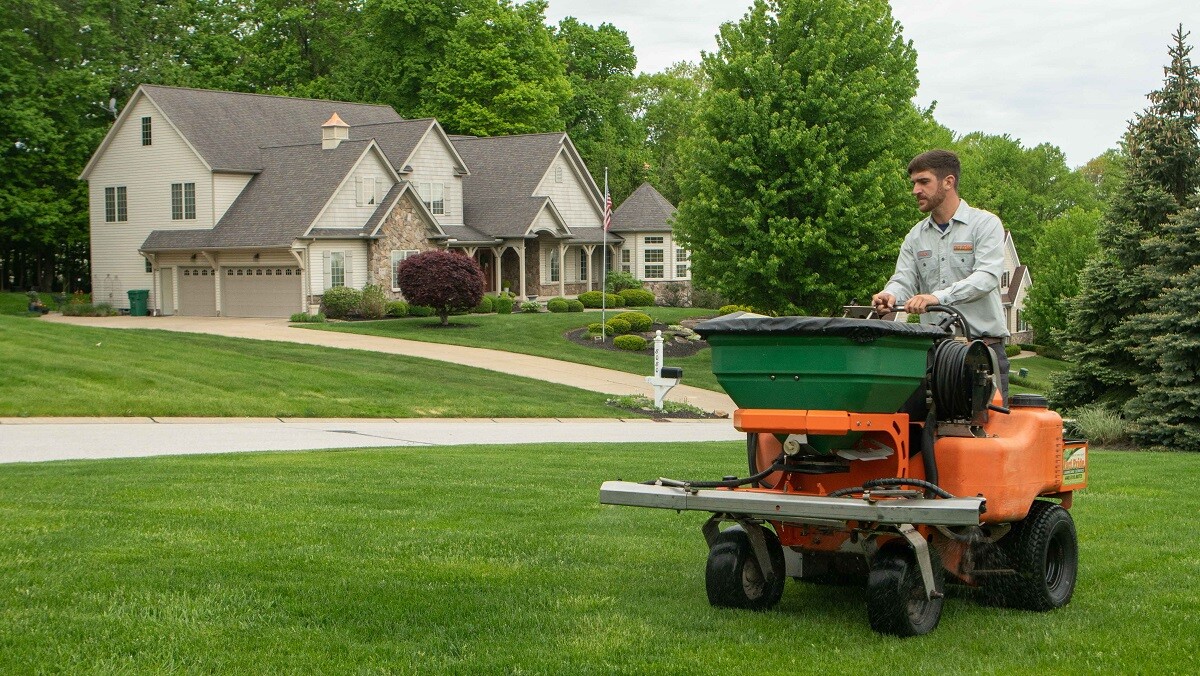 Service That is Worry-Free
When you hire a professional lawn seeding service, you don't have to worry about anything.

You don't have to constantly watch the weather or check your soil moisture. You don't have to be anxious about damaging your lawn. You just get to enjoy the great results.
Comprehensive Service Packages: Beyond Just Seeding
Another benefit to hiring a professional vs. trying to do DIY grass seeding is you can get a service package that comes with more than just seeding.

For instance, Turf Pride offers overseeding as part of its aeration services since this is the ideal time for seed germination – when you have natural pockets in your soil for the seed to settle into and grow. Overseeding also helps you obtain a thicker lawn.

Professional aeration companies use clean, quality seed – something that not many home improvement stores sell for DIY lawn seeding. This ensures fewer weeds and better grass.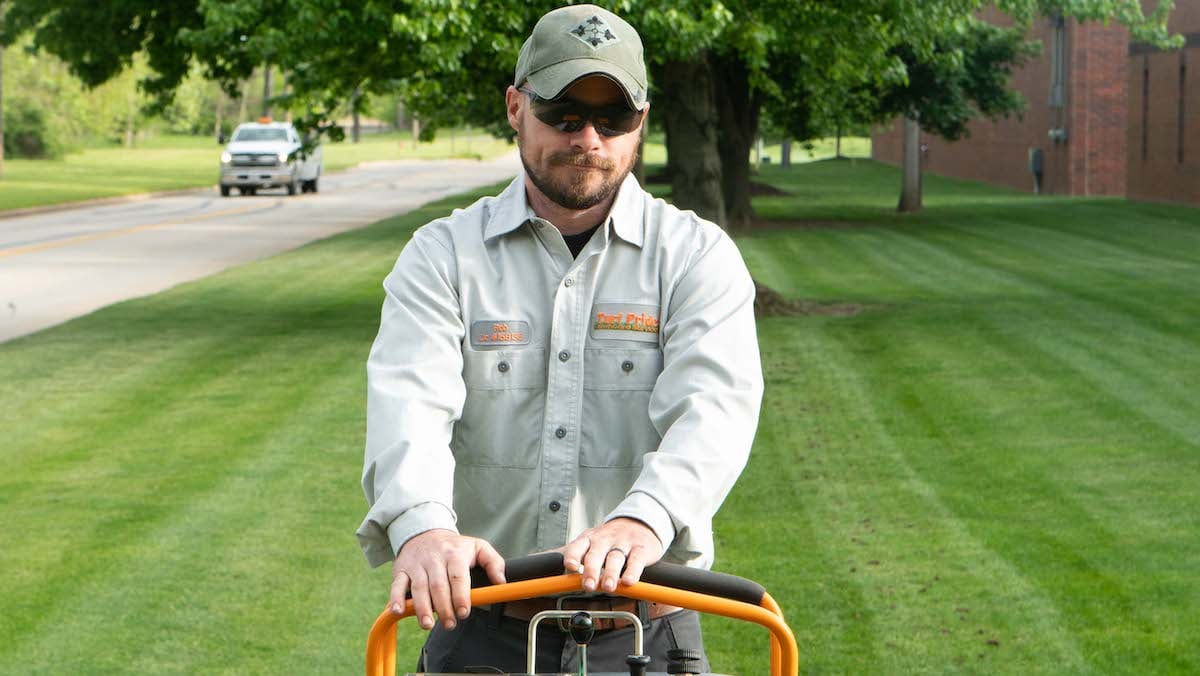 Professional Lawn Seeding Services in Northeast Ohio Are Just a Call Away
Now that you understand the advantages and disadvantages of trying to do your own lawn seeding, you are primed to make a more confident choice – one that is best for your lawn.

Embracing professional lawn seeding services means you are opting for a proactive approach to lawn care – one that includes high-end experience, top-quality seed, and premium results. And you don't have to deal with the stress, muddy shoes, callused hands, and subpar results.

Still wondering what to do when it comes to seeding or overseeding your lawn? Give Turf Pride a call. We want to help you make the most informed and best decision for you. We are happy to take the time to help you compare programs and costs so you know what a professional grass seeding program includes.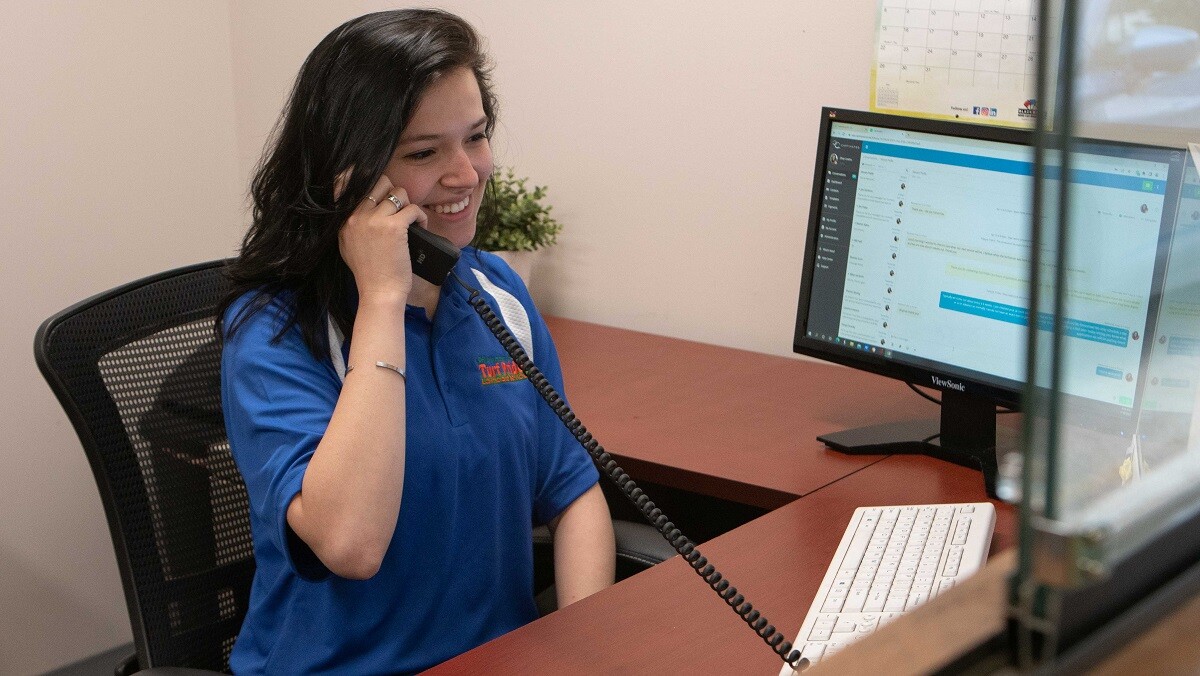 Want to improve your lawn's health and create a thicker, greener lawn? Turf Pride can help. Get started today with a free quote. Together, we'll customize a plan that gives you the most attractive lawn on the block.