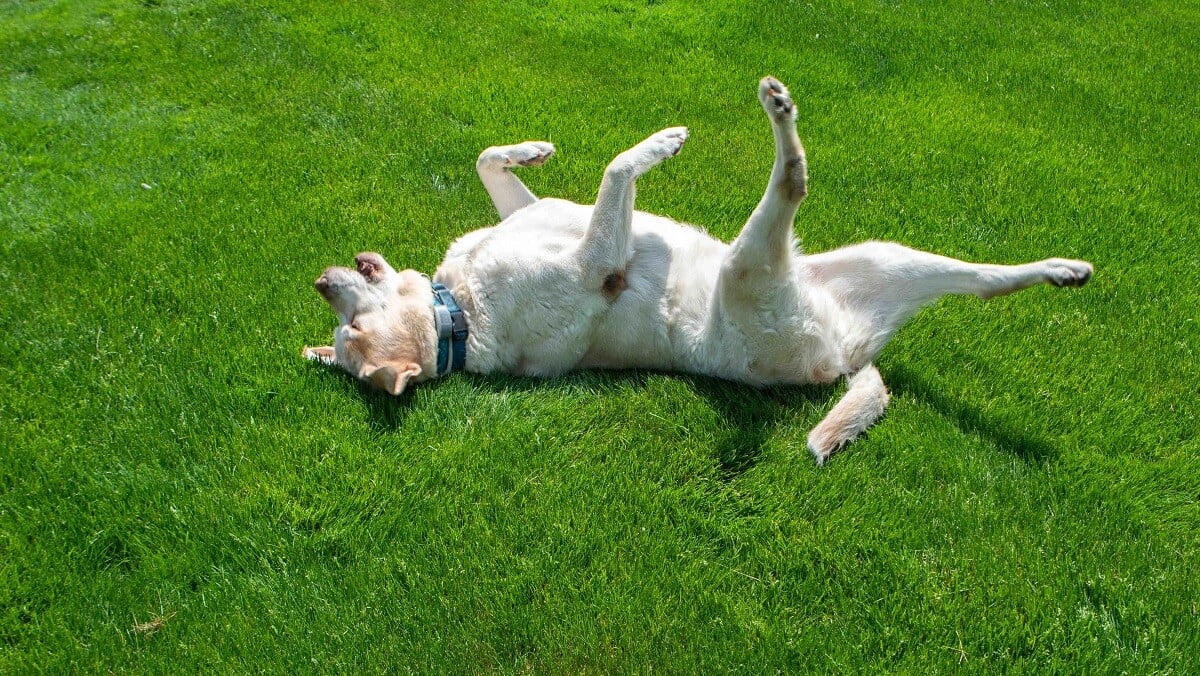 3 Best Grass Types for My Northeast Ohio Property
When you have a home in Northeast Ohio, part of keeping your property looking nice and your curb appeal on point is maintaining a nice lawn.

Part of having that lawn you love is knowing which grass type is best for the conditions we face here.

The best grass for Northeast Ohio is typically a cool-season grass, which grows best in the northern U.S. states. Cool-season grasses green up much earlier in the growing season (mid-spring) and stay green into autumn before going dormant before winter sets in.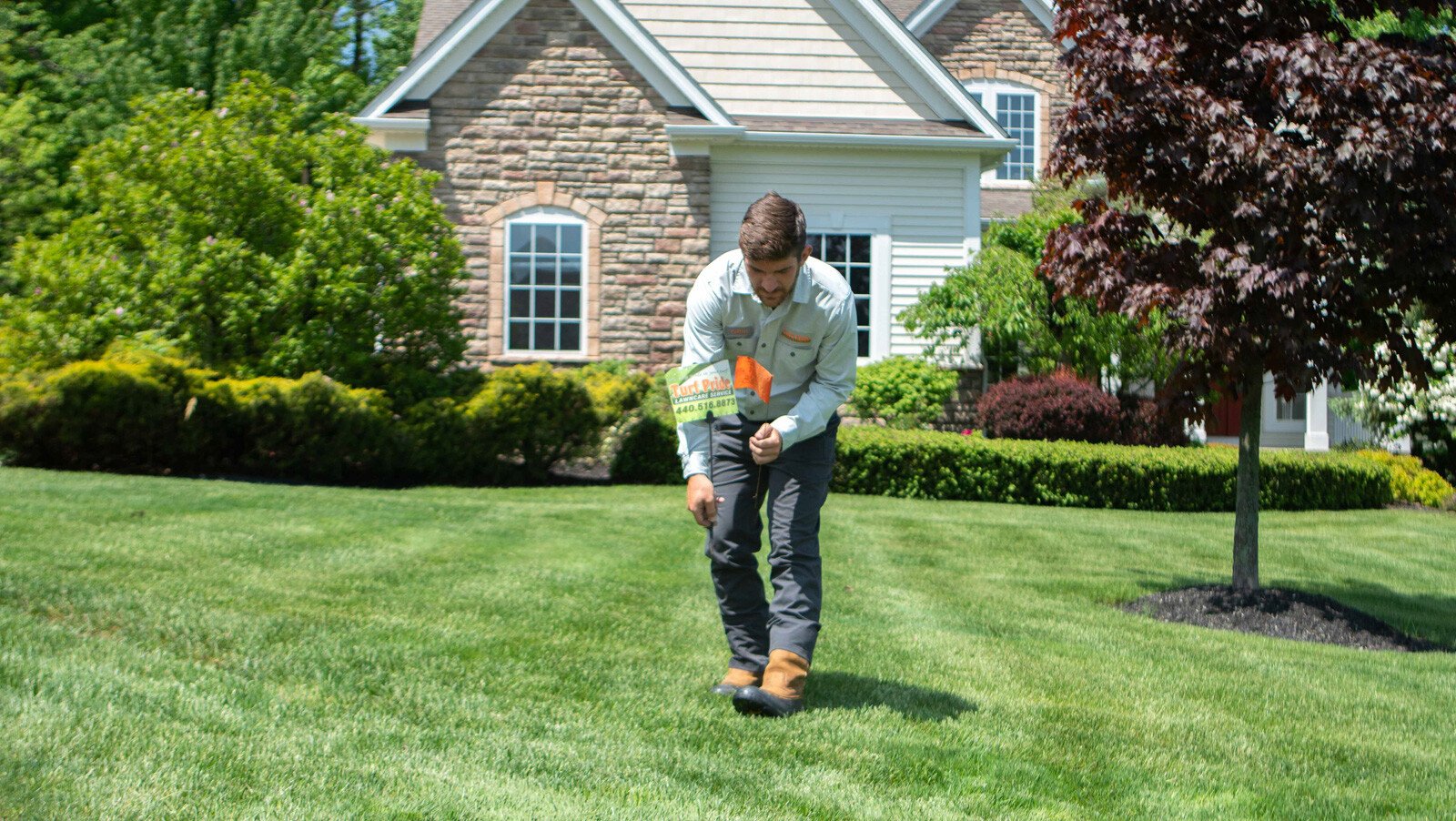 Let's talk about Ohio grass types that make the best lawns, so you know which ones to look for when you're seeding a new lawn, overseeding an existing lawn, or filling in bare spots.
3 Grass Type Options in Northeast Ohio
Cool-season grasses explode with top growth between March and June, continuing to grow from September to October until the soil freezes. Then, they go dormant from December through February.

Here, we'll talk about the three types of grass in OH that could be the right cool-season choice for your lawn. It's important to note that we recommend a blend of these three, which we'll explain after we tell you a bit about them.
1. Turf-Type Tall Fescue
This type of grass in OH is a cool-season variety that is commonly used for its great tolerance for cold environments.

For an area like Northeast Ohio that sees both cold winter temperatures and hot summers, turf-type tall fescue is a great option.

Tall fescue is also shade tolerant. It can offer a more coarse texture compared to other varieties but also brings nice deep green color and great density.

Not only is turf-type tall fescue heat-, drought-, and shade-tolerant, but it is also wear-resistant, meaning it doesn't require too much maintenance compared to other grasses that may brown more quickly in summer.

As far as germination is concerned, it usually takes turf-type tall fescue takes approximately 10 to 14 days to germinate.

Turf Pride usually recommends a grass seed blend for Northeast Ohio homeowners that includes 80% turf-type tall fescue.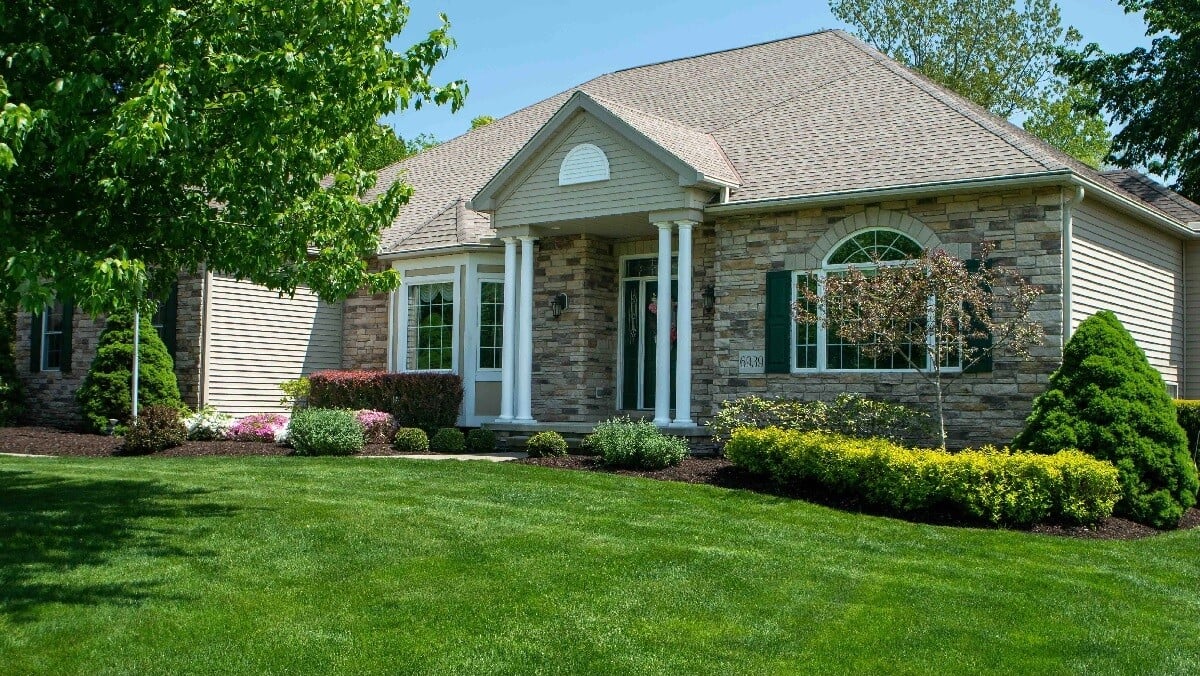 2. Kentucky Bluegrass
Kentucky bluegrass is another best grass for Northeast OH.

It's very popular and offers durability and beauty with its soft texture and fine blades. It grows best in full sun and will tolerate some shade. It can take 10 to 21 days for Kentucky bluegrass to germinate.

Kentucky bluegrass is hardy to colder temperatures, but it can require a bit more maintenance than turf-type tall fescue. For this reason, Turf Pride recommends a grass seed blend with 10% Kentucky bluegrass.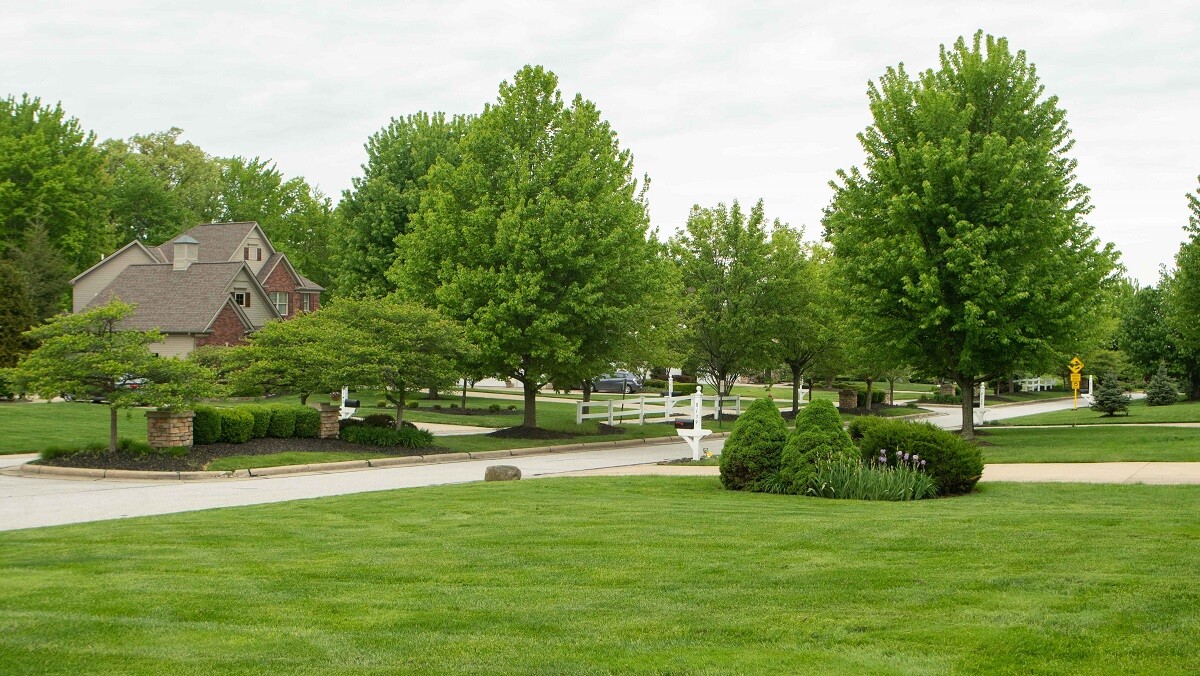 3. Perennial Ryegrass
The third Ohio grass type that is a winner for Northeast home lawns is perennial ryegrass.

This grass pairs nicely with Kentucky bluegrass and turf-type tall fescue because it germinates in as little as 3 to 5 days, so it delivers some near instant greenery while waiting for the other grasses to come in.

Perennial ryegrass is fine bladed and cold tolerant. It can also handle light shade.

Turf Pride recommends 10% perennial ryegrass in your grass seed mix.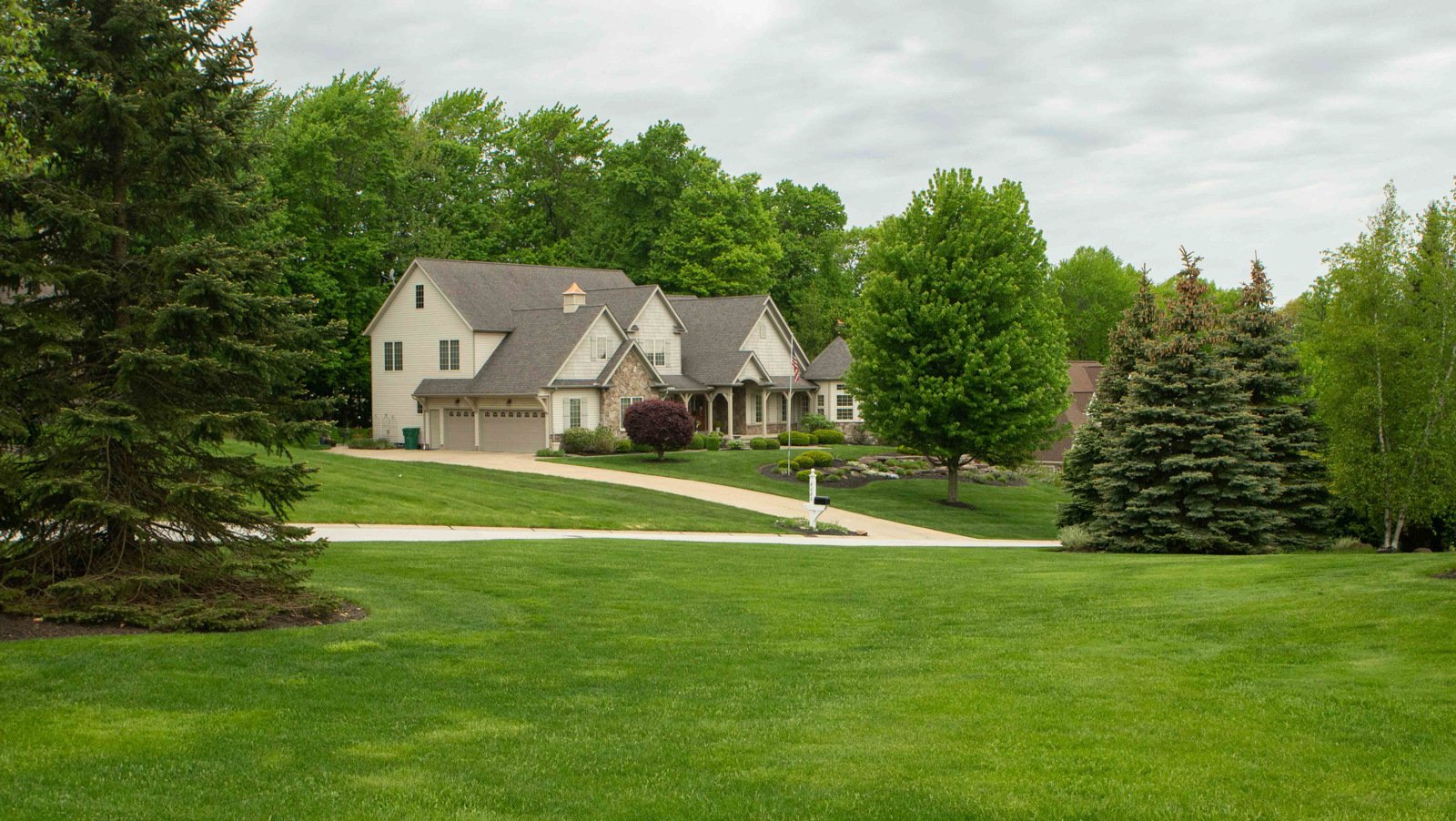 How to Care for All Types of Grass in OH
Once you know which Ohio grass types to use, next you have to care for your lawn properly.

Grass requires 1.5 inches of water weekly, coming from a mix of rain and irrigation. By watering slower and longer, you can get that water to your lawn's roots where it needs it most.

As you mow your grass blend, you want to remember to keep your grass to a 3- to 4-inch height. This keeps your lawn thick and healthy.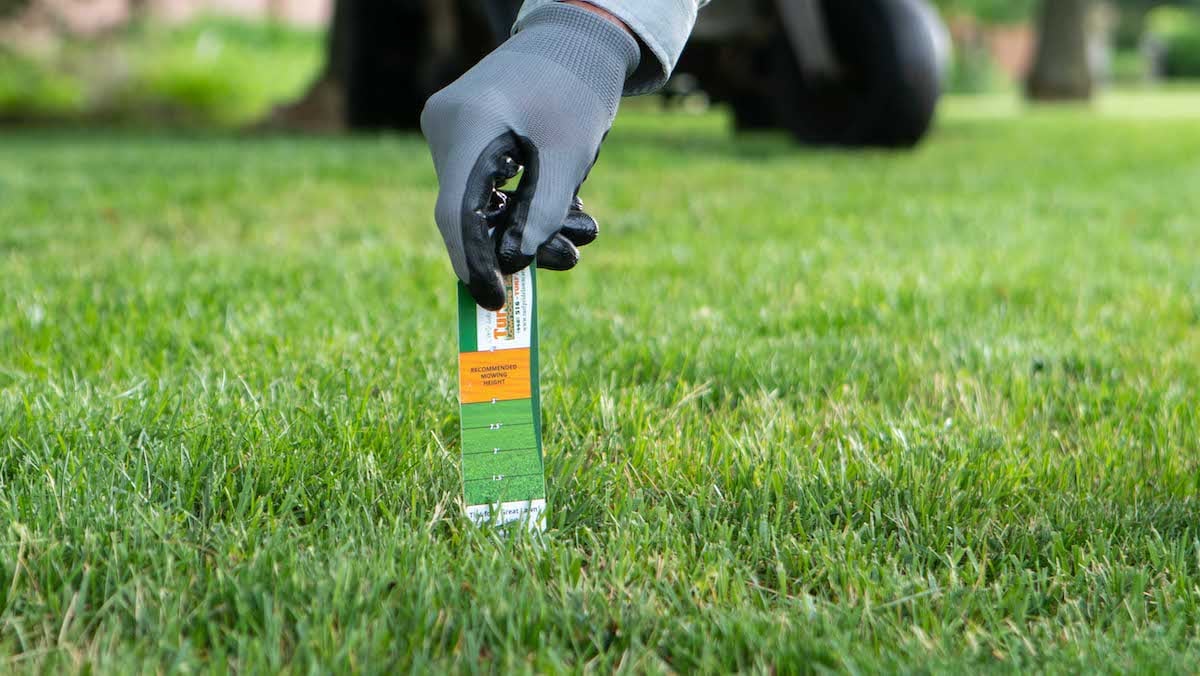 Annual aeration and overseeding can help reduce soil compaction, eliminate bare spots, and ensure thick grass.

Finally, remember proper fertilization. Fertilizer applications by a reputable lawn care professional should start in early spring and be applied every 4 to 6 weeks through the growing season. This ensures your lawn has adequate nutrients to thrive.
Turf Pride Knows the Best Grass Type Options for Northeast OH

You deserve to have a lush, green lawn, and choosing the best grass for Northeast OH can help you get there.

We hope this list can help you pick the right grass seed for you.

If you're still having trouble finding the right lawn seed for your home landscape, give Turf Pride a call.

We know Northeast Ohio conditions and lawns and can help you get that lawn you long for.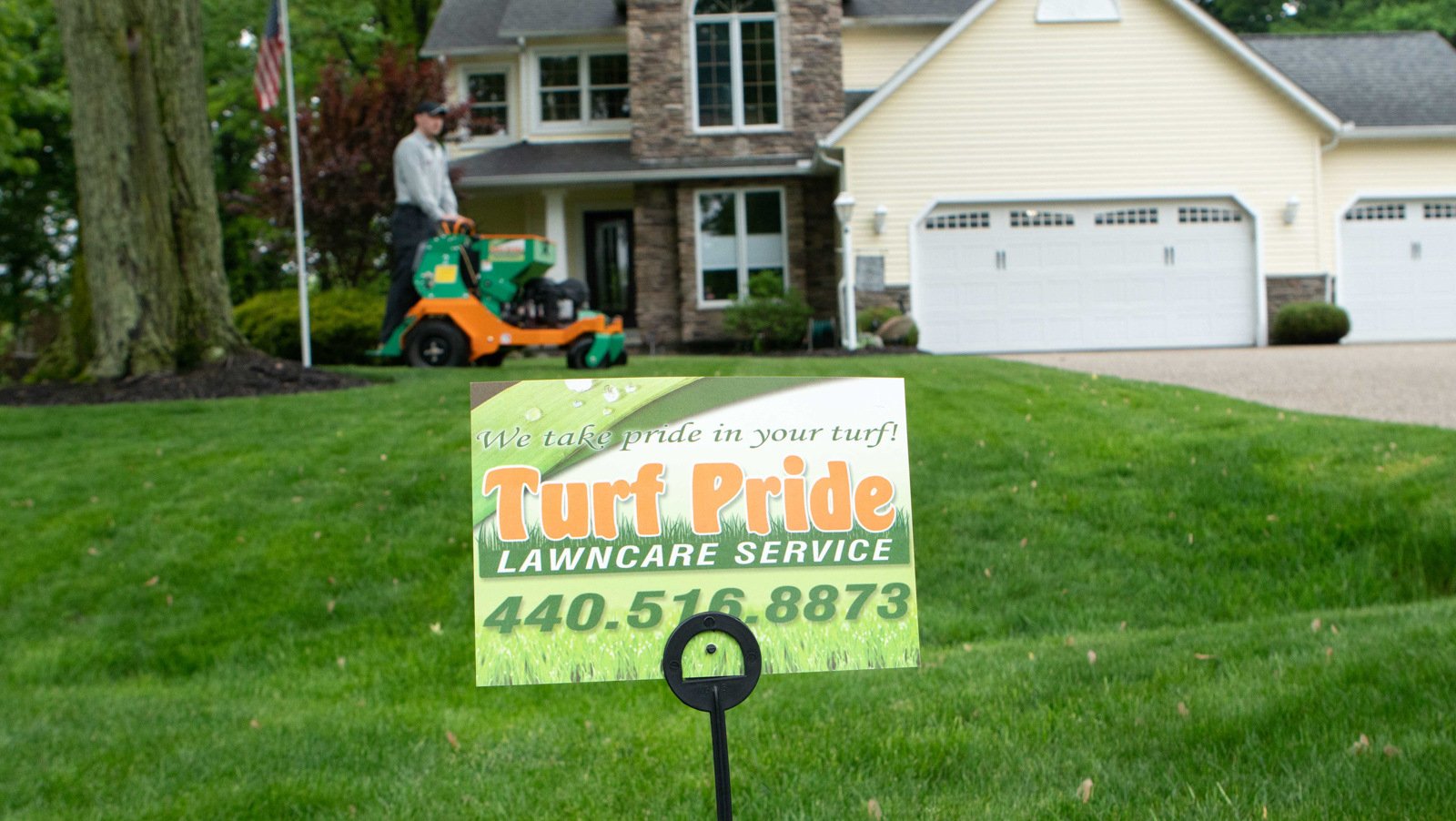 Are the wrong grass types keeping you from having a yard you can be proud of? Turf Pride can help. Get started today with a free quote. Together, we'll customize a plan that gives you the most attractive lawn on the block.